Art Writing Texts
2021
'Limits of My Language',
For 'Limited in Language',
Kilkenny Arts Gallery
'Limits of My Language' was published in May 2021,
as an exhibition publication, for the Kilkenny Arts Center. The exhibition was never seen by the public, due to Pandemic restrictions.

It was installed for 2 days; during which the Artists, Curator, Writer and Photographer were the only witnesses to its presence. The publication translates the embodied experience, of viewing the work in person into text.

It comprises of 6 postcards, inside a small black box. These publications were posted across Ireland and the UK, in a limited edition of 50. The exhibition explored, both our reliance on language and its limitations.


The works by Chloe Brennan, Elaine Granger and Johanna Nulty, begin an 'alternative dialogue' articulating 'intuitive knowledge, haptic memory and subconscious experience.'

The text begins with an experimental poem, using deconstructivist methods to remove the structures of language down to phonetics. Each following poem translates the experience of viewing the artwork in person, through a tactile, bodily way of writing.

The publication was a collaborative project between Curator Rachel Botha, Designers Models and Constructs and Writer Michaela Nash. Between the artworks and translators, a conversation began. The exhibition publication is a remnant of this dialogue.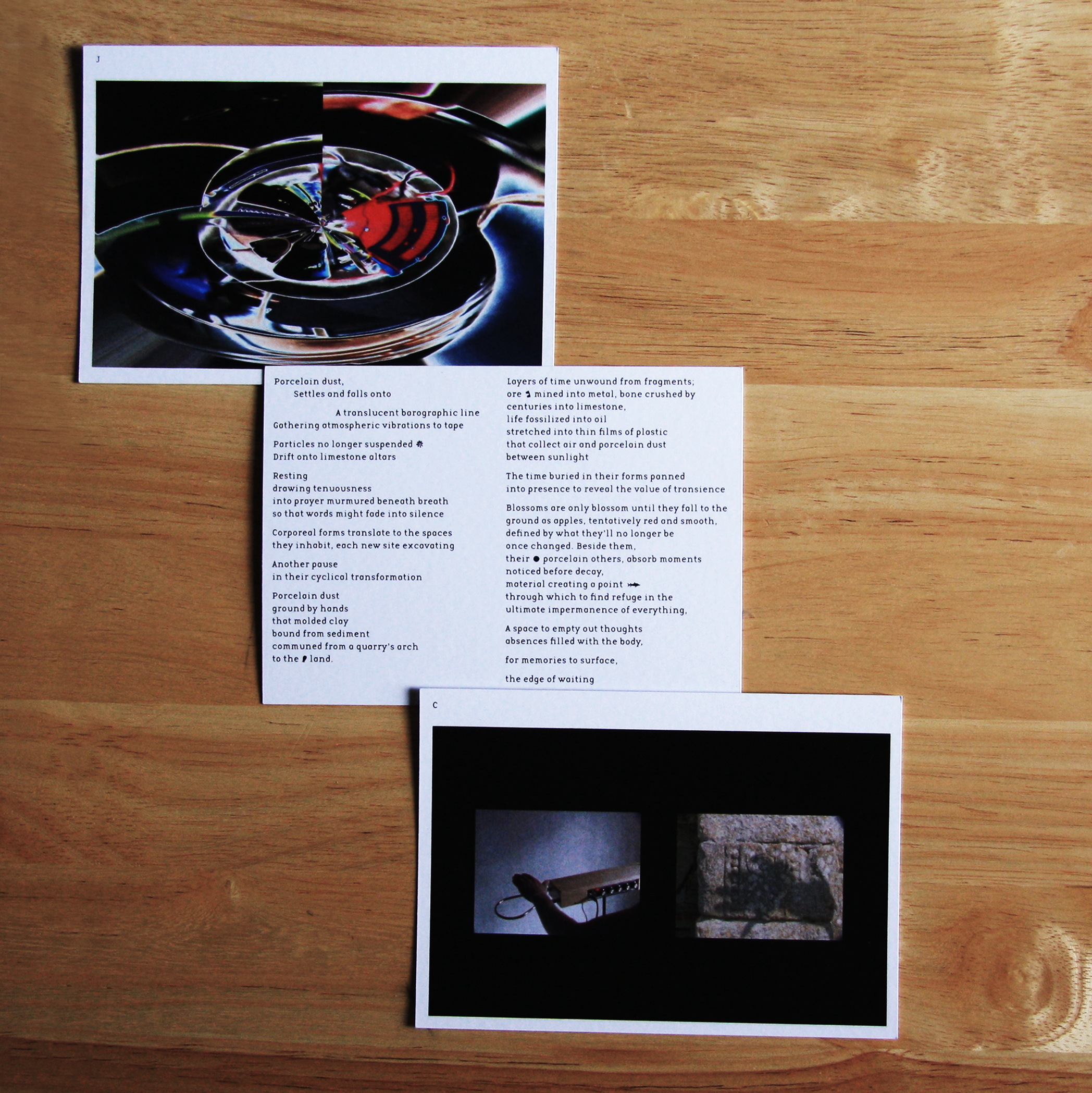 'Methods For Root Propagation'
For 'Sam's Eden', Catalyst Arts


Dear Sam,

What has the last twelve months been?
Not being able to see you. To touch you.
To hear from you.

The absence of physical contact from our community
has made us retire to the 'virtual' unreal spaces - creeping,
sneaking around in the digital, sterilized shadows that are all
too familiar.

We made our Eden in the spaces between the lines, between
the verses and between the buildings, we shared our Eden
across the vast tundras of time; a bullet piercing history, forcing
us to share an impact on and on and on and on, leaving only a
hole/a void/ an opening in which to sneak a peek at the future.
Have they listened, do they know who we are?

This book is an artefact of now for later. It contains the stories/experiences/dreams/histories of our community

it is for us, for ALL THE QUEERS

it is for you, it is a beginning!

It was cultivated in a time of death (to be dramatic) it was
grown out of an unsure future and the fragility of the present
- something common to our history …no? - It has been tended
to by writers, artists poets and activists and has propagated new
networks of thoughts, stories, and ideas.

It is more than what you
could have ever dreamed,


All my Love,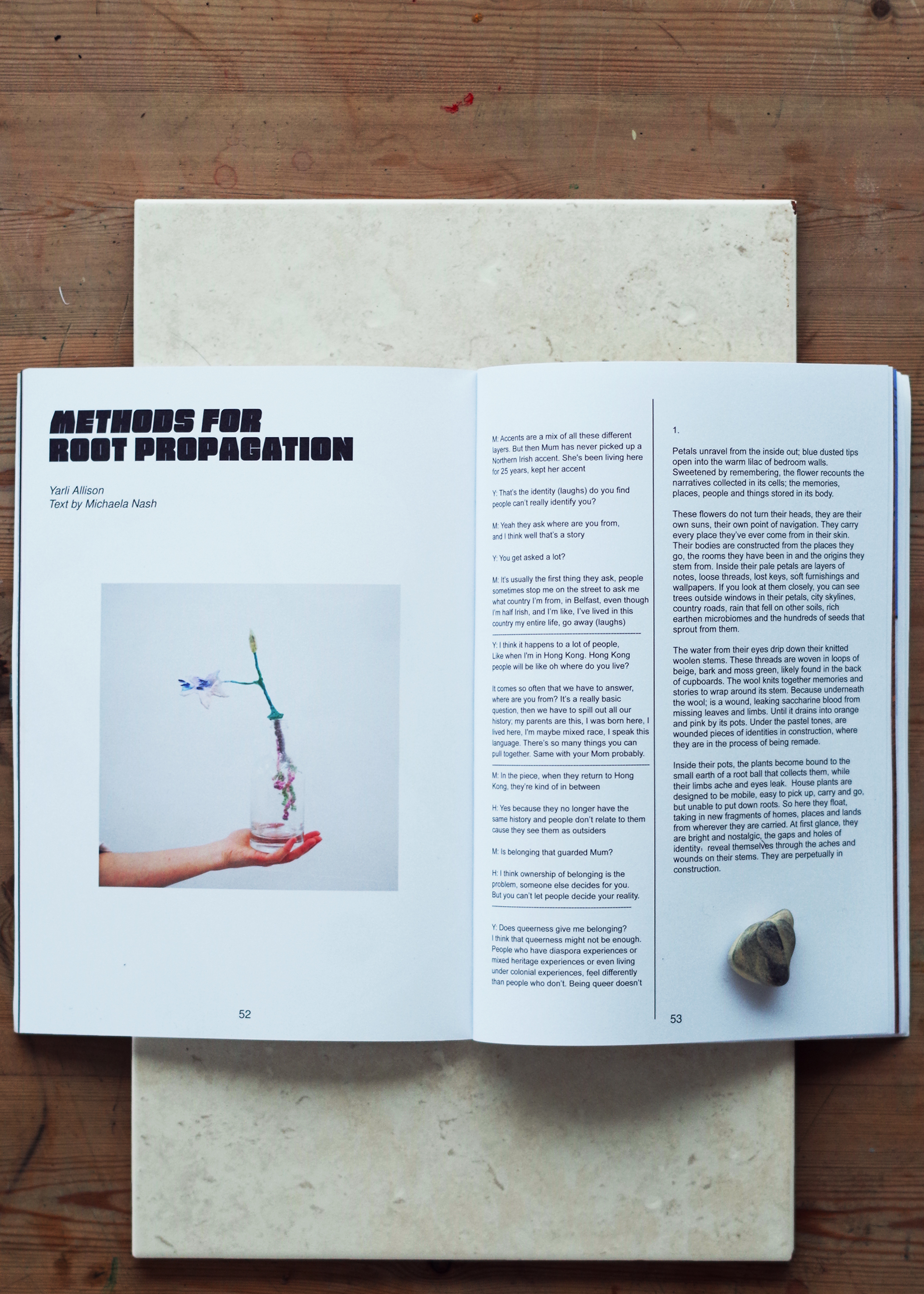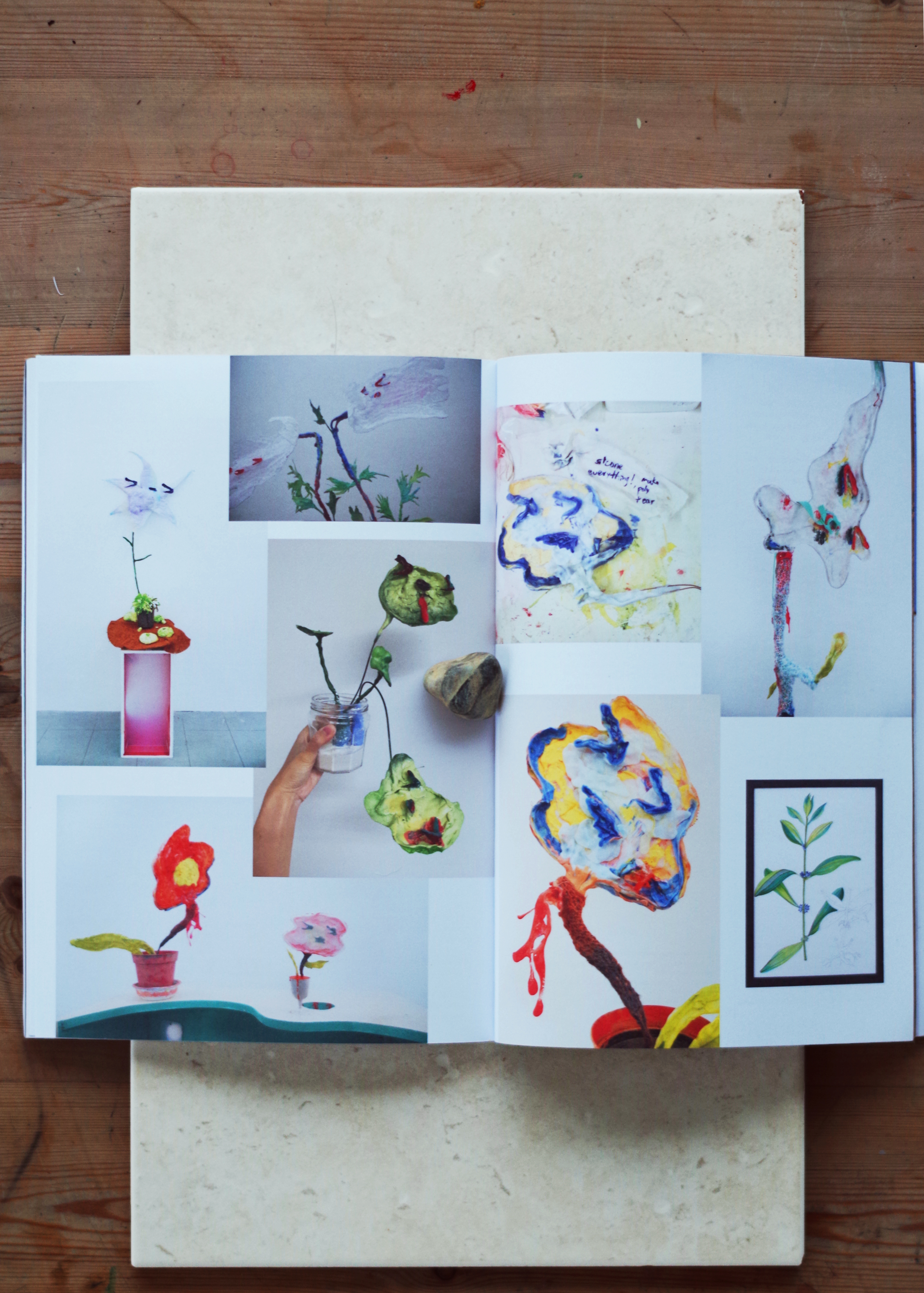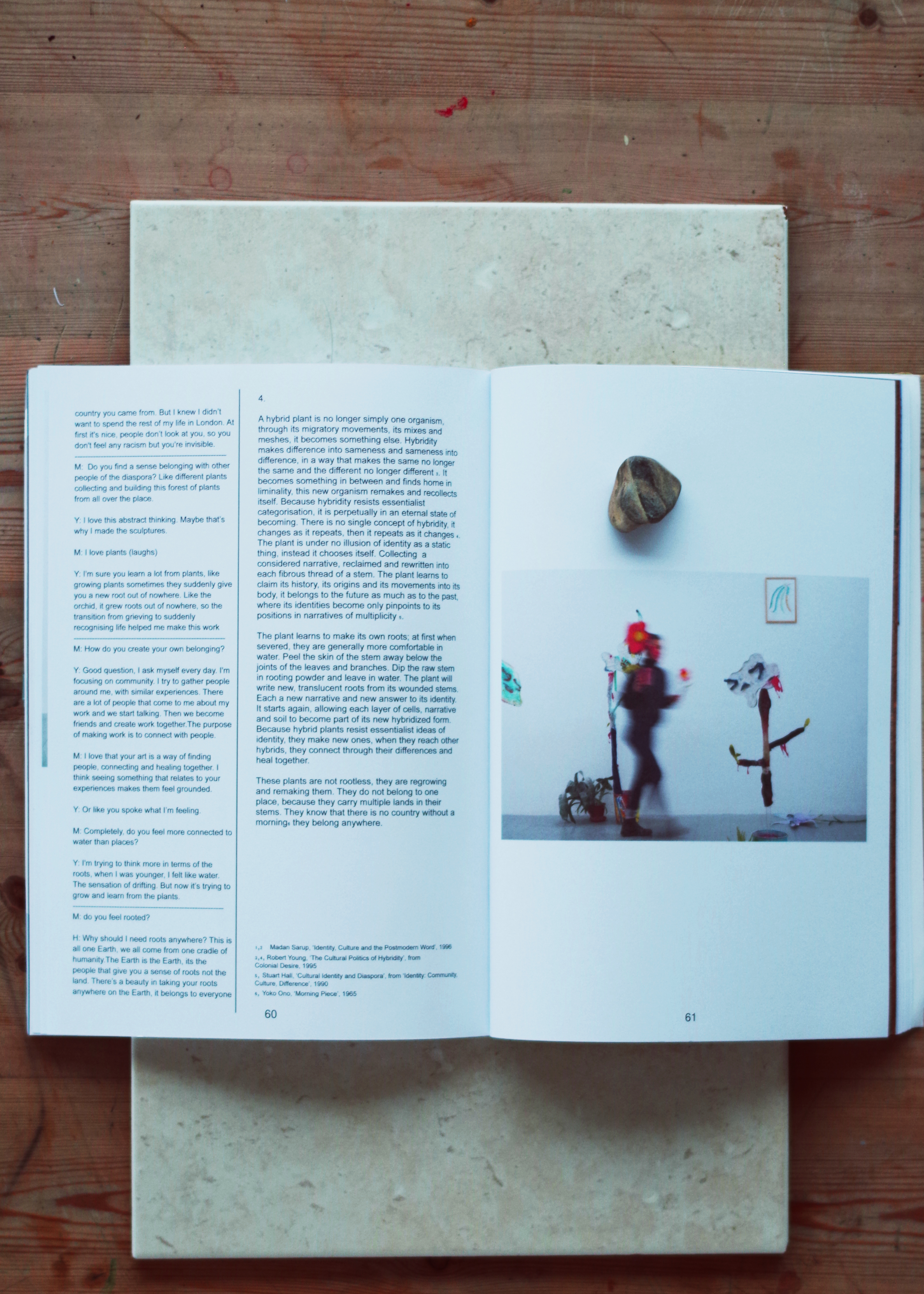 Sam's Eden was published in August 2021, as a physical artifact of a virtual exhibition. The exhibition publication was a collaborative project between queer artists and writers. The project explored the occupation of queer spaces, both physical and virtual.Each artist was paired with a writer who responded to their artwork. The resulting text was included in the Sam's Eden exhibition-publication.
'Methods For Root Propagation' was written with artist Yarli Allison. The text was written in response to their work 'In Virtual Return You (Can't Dehaunt)' and the 'Flower Propagation' series. Both works were exhibited during an online screening of Sam's Eden.

Due to Covid-19 restrictions the Sam's Eden project quickly moved online, the exhibition-publication is a tangible form of queer connection.
'In Virtual Return You (Can't Dehaunt)' is a 3 channel docufiction, moving image piece, which incorporates video and virtual reality. It explores the lives and narratives of 4 queer Hong Kongese (trans)migrants. Lead by an interview narrative of all participants, the work explores diasporic ideas of home, belonging and rootlessness.

The following text 'Methods for Root Propagation' expands on ideas of rootlessness and belonging. On the left is an interview between the artist Yarli and writer Michaela, interwoven with an interview between Michaela and her mother.

The interview mirrors the interview format of 'In Virtual Return You (Can't Dehaunt)' and considers intergenerational experiences of home, mixed-race identity and rootlessness. The column on the right animates the 'Flower Propagation' sculptures, considering their paths and journeys, through a similarly personal lens.