LUCIDA
Collective

'Infinite Becomings' Exhibition at night, NCAD Gallery, 2021

'Lucida' is a network of lens-based new media artists. We formed during the early
Covid-19 lockdowns, to navigate what it means to sustain an artistic practice. It was
formed as a collaborative space, embracing our in-flux processes and the changeable
world they're embedded in.

Within 'Lucida', we create connection during isolation, tangibility in virtual space and
work to adapt to our shifting world. All of 'Lucida's' support and creative imaginings
begin with discussion. Our direction organically grow from there into a sharing of research
and opportunities, into tangible, collaborative artworks, into zines and exhibitions.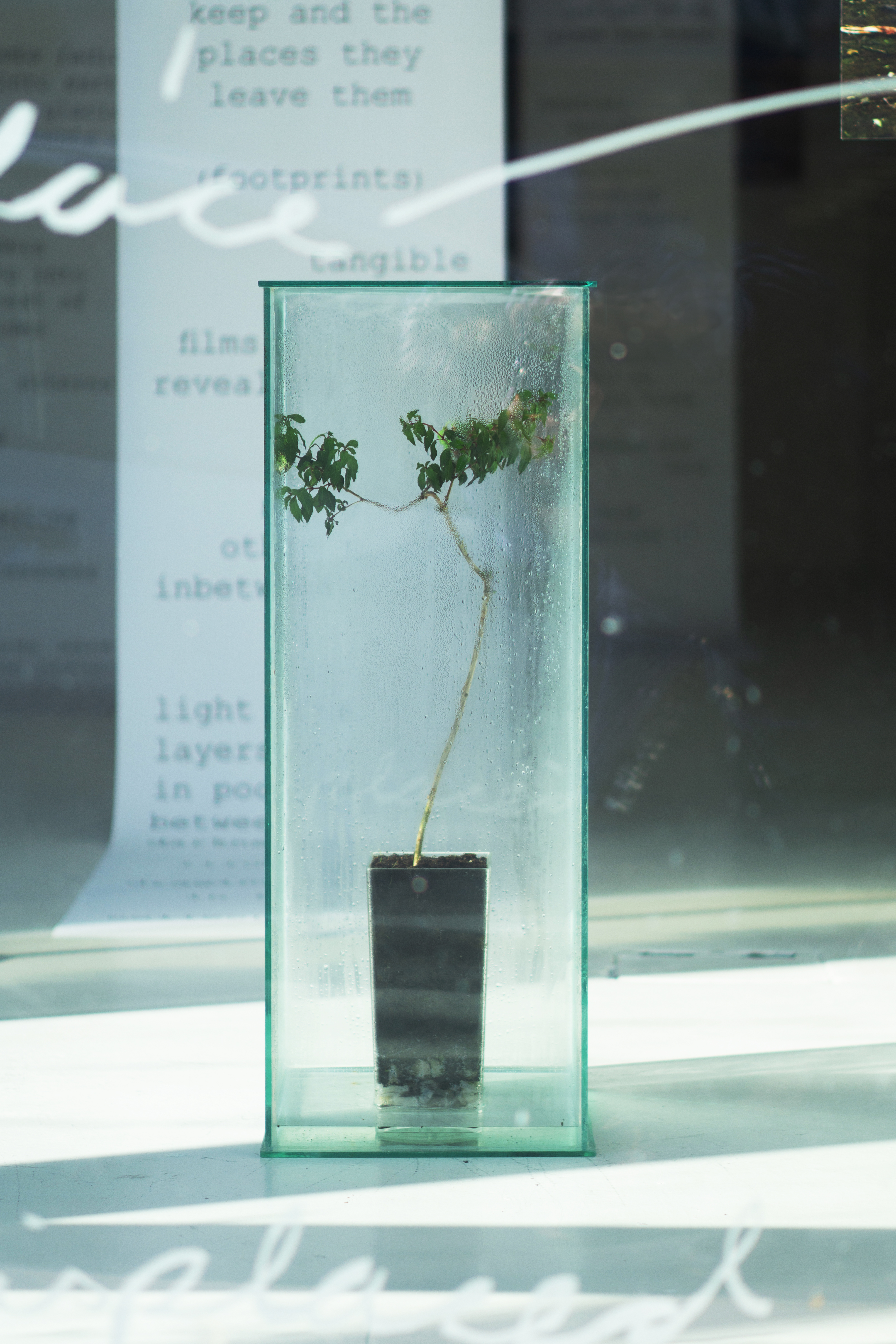 Image of terrarium sculpture in progress, by Lucida member,
Michaela Nash as part of 'Infinite Becomings', NCAD Gallery, 2021
'Hiatus' video in progress by Michaela Nash, alongside work of Katie Whyte and Silvia Koistinen